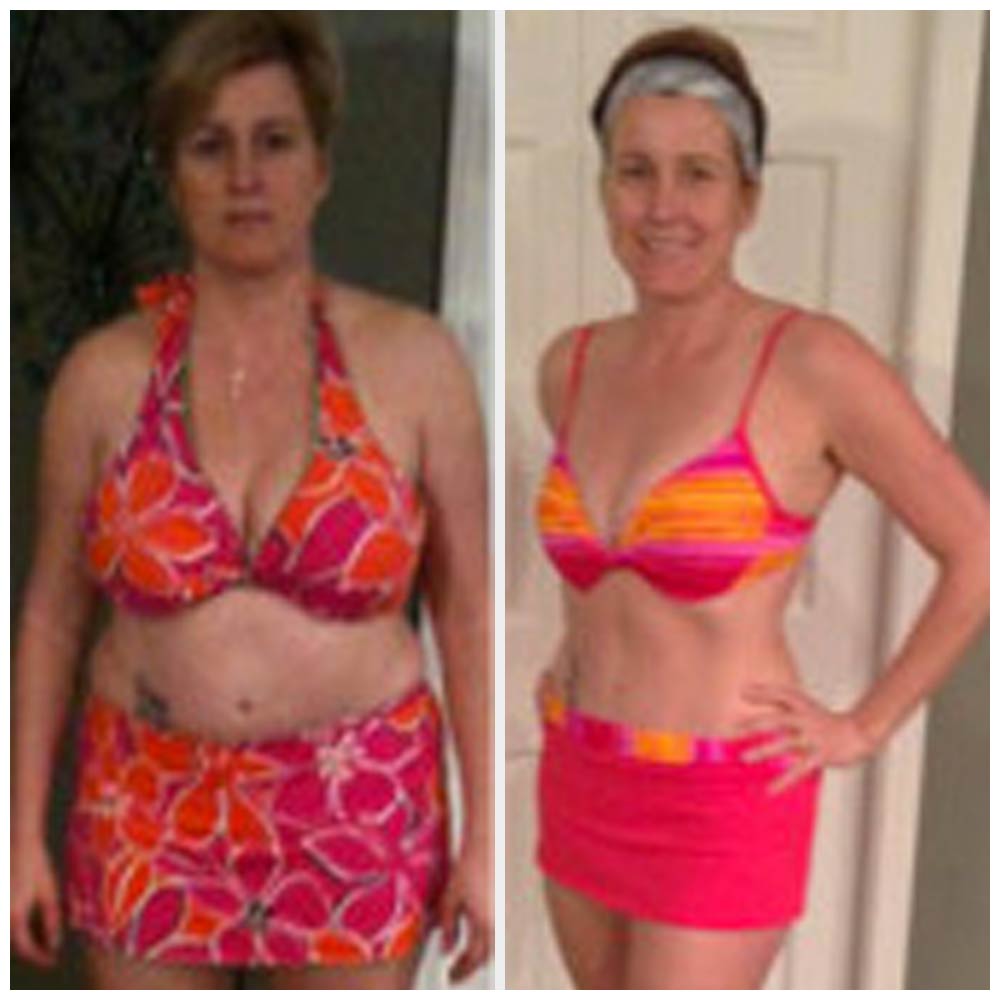 23 Apr

Gaby

My decision to change my lifestyle come to me at the end of 2011. Overweight, out of shape and unhappy with my appearance made me miserable and I lacked self-confidence and drive. My eating habits were less stellar, as I could never say no to second helpings, processed foods, fast foods and my kid's leftovers on their plates. Exercise consisted of walking the dogs around the block and the occasional bike ride.

The first step was to change my eating habits and I accomplished that by eating clean. No longer was my body a refuge for processed, fatty or fast food, but I started to treat it with respect and offered it natural, healthy and clean meals. I saw my energy soar and was ready to tackle step two.

Exercise. And I was ready for it. I was getting bored with my gym workouts as I was usually by myself and did not hold myself accountable for missed days or had less motivation to push myself further. I searched on the internet and came across Survivor fitness bootcamp. An hour a day for 5 days is very doable and I signed up in May of 2012. Best decision I have made in regards to my health and fitness. Not only are the instructors knowledgeable and motivational, but push you past your physical limits and your expectations.

You work out with strangers at first, that become your friends in a few short workouts as you are there for the same reason, to become healthier and stronger. You are challenged, as not one workout is the same as the previous day, and each day tackles a new muscle group and cardio exercises.I never felt the boredom or lack of motivation as I felt when I went to the gym.

My confidence to achieve fitness goals have soared. My instructor at the White Rock South Surrey location has given me more than an hour a day, but rather a lifetime of challenging myself to try new fitness goals. I have so far participated in a few 5 and 10 km races as well as finished my first ever 1/2 marathon this year. I conquered the Chief in Squamish, hiked up the Grouse Grind numerous times and enjoyed the view of Elk Mountain. I will continue to set goals for myself and will include Survivor Fitness as my workout and motivational must. If I can, so can YOU!