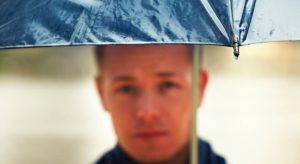 Apparently, this week is 'Blue Monday' week. This is the week when many people give up on their new years resolutions and feel depressed. Perhaps it is a lack of sunlight, the reality of Christmas bills that need to be paid or those few holiday pounds that just won't go away. Instead of wondering why Mondays suck, try to be in an 'attitude of gratitude' an re-train your brain. Here are a few other ideas:
EXERCISE – If you are not doing this, you are not utilizing your free anti-depressant. Get outside the office for 10 minutes twice a day and walk briskly. (Count your blessings on your walk…)
Get a 20 minute chair or foot massage –  'Golden Feet' on broadway and cambie is cheap and wonderful! (That's what SHE said lol )
Wear some bright colors – Because who can be depressed when you're wearing bright red!!
Call a cheery friend – Someone who can make you laugh…
 Stay away from the donuts – That sugar rush will ultimately result in a low. (Your pancreas will agree with me…. )
Listen to a 'calm' app on your phone. A few minutes of meditation goes a long way..
Limit your alcohol – I can already hear your scoffs HA!
Check out these 'Exercise Snack' ideas they are GREAT!!!!
If all else fails, come to bootcamp and your trainer can tell you cheesy jokes and make you laugh!!!!! See you soon friends!